We have a truck booked for Tuesday the 23rd of Decermber.
Who can drive a 16 foot box truck?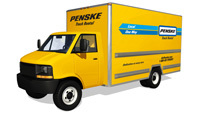 We probably need at least 3 drivers, because this is going to be a long day.
Everyone willing to drive, we need you at Penske1 in Burnaby at 7 am to sign some forms.
Live tally:
Currently we have 2 out of the 4 drivers we need.
Email me (Jarrett) or PM me on Talk to volunteer yourself.
Everyone else:
Show up at VHS any time after 7am until late at night. We need all of the hands we can get! Somewhere in the range of 4-6 people at pickup location (VHS), and 4-6 people at drop-off location (the storage warehouse).
Join us in the thread!